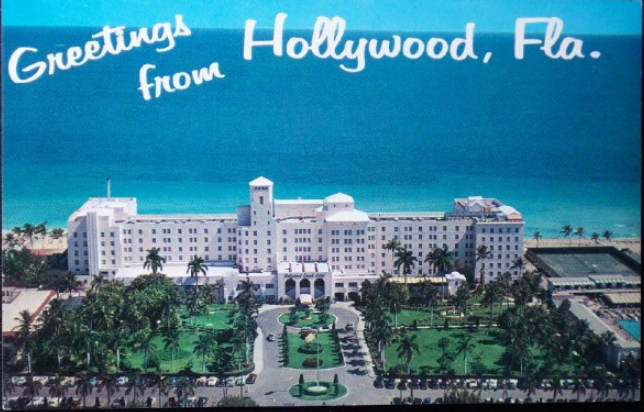 The original 'Hollywood East' was founded by Joseph Young in the early 1920s to bring the movie industry to the East Coast and create his 'Dream City in Florida'. Bordered by the Port of Everglades to the North, Pembroke Road to the South, the ocean to the East and University Blvd or Florida Turnpike to the West. The plan was to have the area built around lakes and 'circles', where businesses and industry would come together. After he began buying up land and developing it, Hollywood quickly began to gain traction in the U.S and was one of the fastest growing cities in America. Nearby cities Hallandale and Dania wanted to be a part of the city and were 'annexed' in 1925. But in 1926, the devastating Hurricane of 1926 destroyed much of the new Hollywood Florida, including parts of the famous Hollywood Beach Hotel, as well as newly constructed homes. People began fleeing the city back to the North East and the 'Dream City' quickly became a nightmare. However, Mr. Young didn't give up and decided he would dredge one of the lakes into the intracoastal to create a large port where ships could dock & offload their goods and tourists could visit via cruise liners. This 'port' would later become Port of Everglades, the 2nd busiest cruise terminal in the country. Young died in the 1950s and the City of Hollywood named 'Young Circle' after him, which is now the main 'drag' for downtown Hollywood.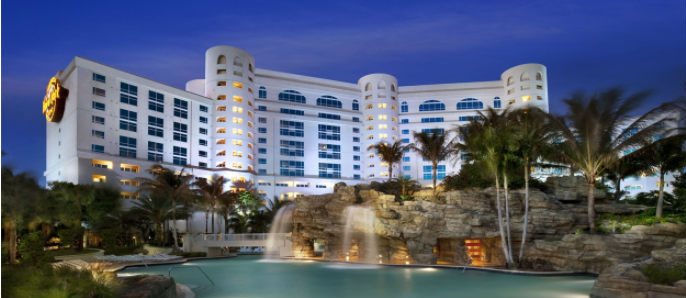 If you're in the area or looking to visit, a good time would be during the Hard Rock Food & Wine Festival, The downtown Hollywood Art Walk or the Florida Turkish Festival. Hollywood also has lots of events every month at Young Circle including classic car shows that are fun for all ages and Food Truck Mondays.
Since Hollywood is very large and stretches from the Beach to the Turnpike, there are many schools in the area. Some of the best in the area are Embassy Creek Elementary, Renaissance Charter School at Cooper City, and Ben Gamia Charter School on Hollywood Blvd.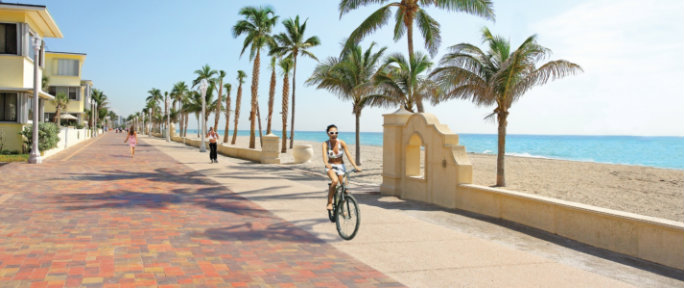 You can't visit Hollywood and not walk the famous 'broadwalk', a 2.5-mile-wide path along the beach that is littered with shops and outdoor restaurants. Nicknamed "Atlantic City of the South", Hollywood Beach and the broadwalk attract thousands of visitors every month to the area. Recently, Jimmy Buffet opened his famed 'Margaritaville" in Hollywood Beach, a massive resort that steps right out to the broadwalk and has transformed the entire 2 block area.
Fun Facts:
Port Everglades is partially located in Hollywood and is the 2nd busiest cruise terminal in the U.S
The Seminole Indians have a reservation in Hollywood, West of i-95 and house the Seminole Hard Rock Hotel & Casino on the property
The Fort Lauderdale Airport (FLL) is actually the Fort Lauderdale-Hollywood International Airport